---
To our regular readers:
We do apologize for the lengthy delay in posting new articles into our "Library" pages.
Contrasted with earlier articles, this new posting may perhaps seem "somewhat unusual."
Perhaps it is. Perhaps it is not.

In any case--while enjoying Japanse prints it is best at times to just occasionally have a little fun.

[Additional articles are currently underway.... so stay tuned.]




---



Japanese Woodblock Prints "Can Talk" -- A Preface

We've all heard the expression stating that "A picture is worth a 1000 words." We agree.

Acknowledging this truism--we also believe that a "thousand" words can be condensed into far fewer words.

As a people, the Japanese have always had a delightfully odd "sense of humor." Hiroshige to Hokusai……Toyokuni to Chikanobu.

Many Japanese woodblock prints that we view seem to "speak to us." Well.... IF only they could!!

Now they will....




How It All Began.....

Totally "out of the blue"--this past mid-summer we received an "interestingly humorous" 19th century Utamaro image.... along with some modern 21st century "words and thoughts" overlaid with a simple "word-bubble." We had an immediate reaction in the form of a deep laugh-- and found David's work to be both clever and very funny.

It read simply: "All of my men wear Toyokuni.... or nothing at all."

Of course--those words were a take-off from the 1970's "English Leather" men's cologue advertising slogan which read:

"All my men wear English Leather, or they wear nothing at all."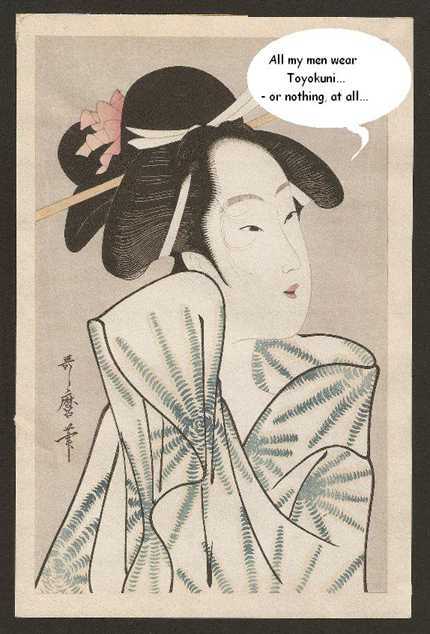 1800's Japanese Print by Utamaro



---





"Christmas Holiday" Images -- (David's "Eight Days of Christmas" Series)



Shall we begin??

Let's begin explore David K's "delightfully odd" sense of humor--new postings of which will appear here on a daily (or at least twice weekly) basis.



---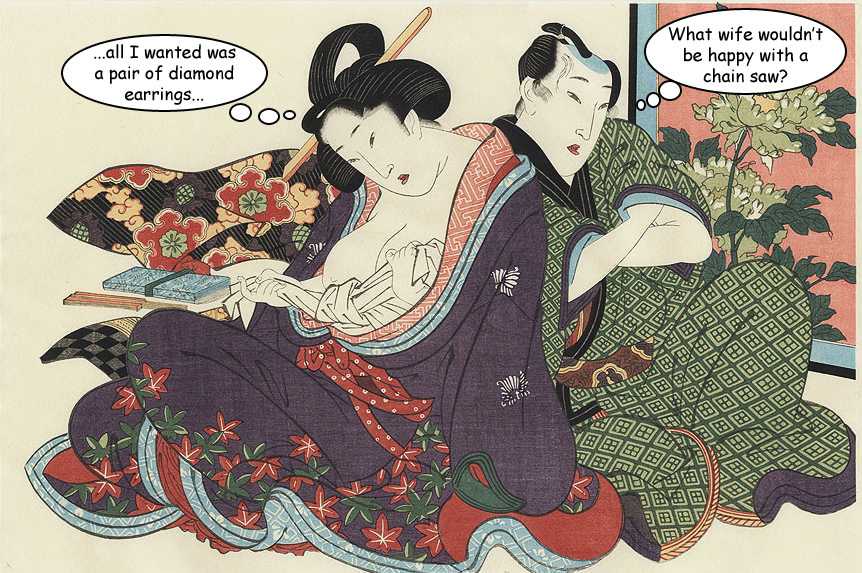 All I Wanted Was.... (Christmas version)
---
---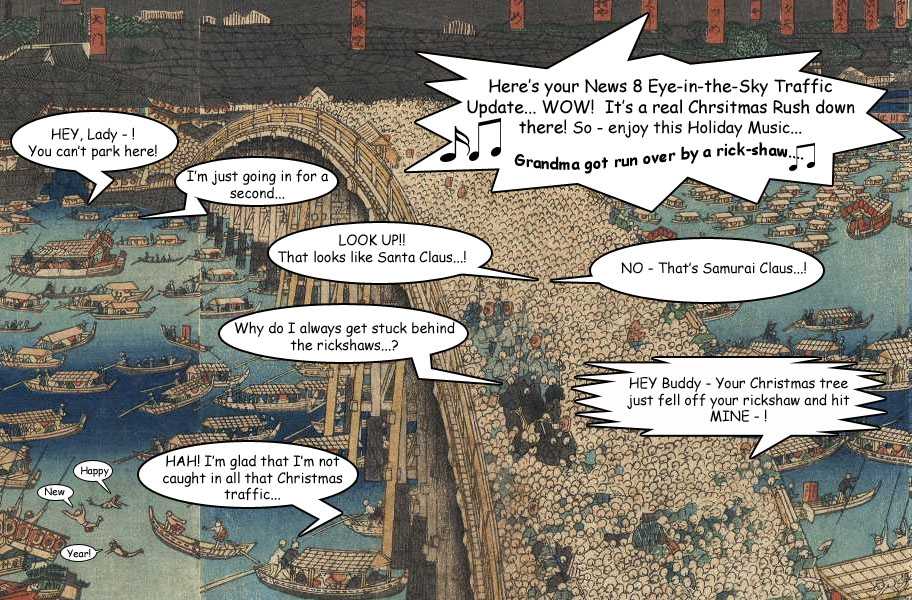 Rush Hour (Christmas version)
---
---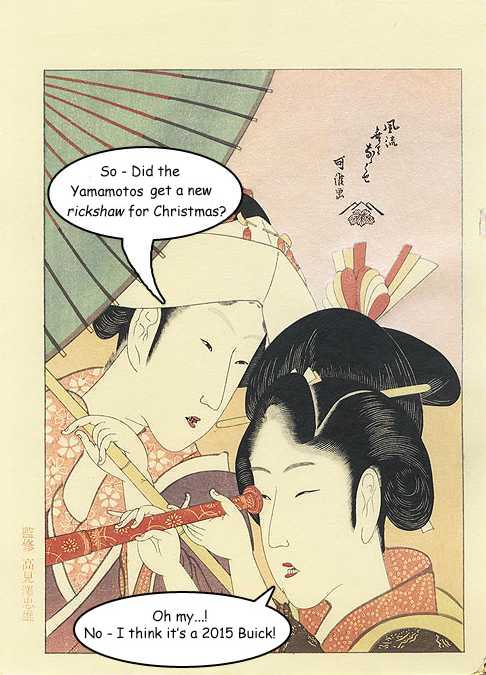 Spyglass (Christmas version)
---
---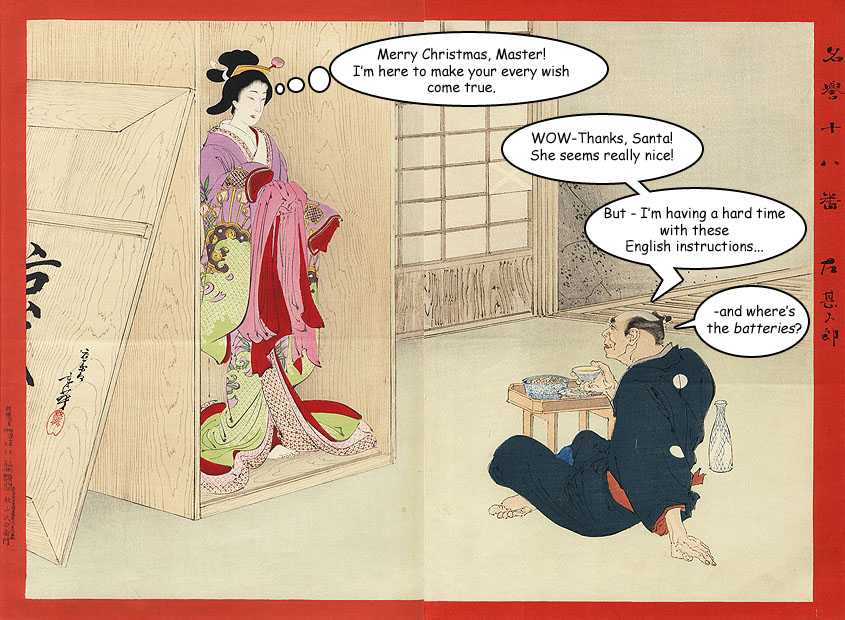 Geisha in a Box (Christmas version)
---
---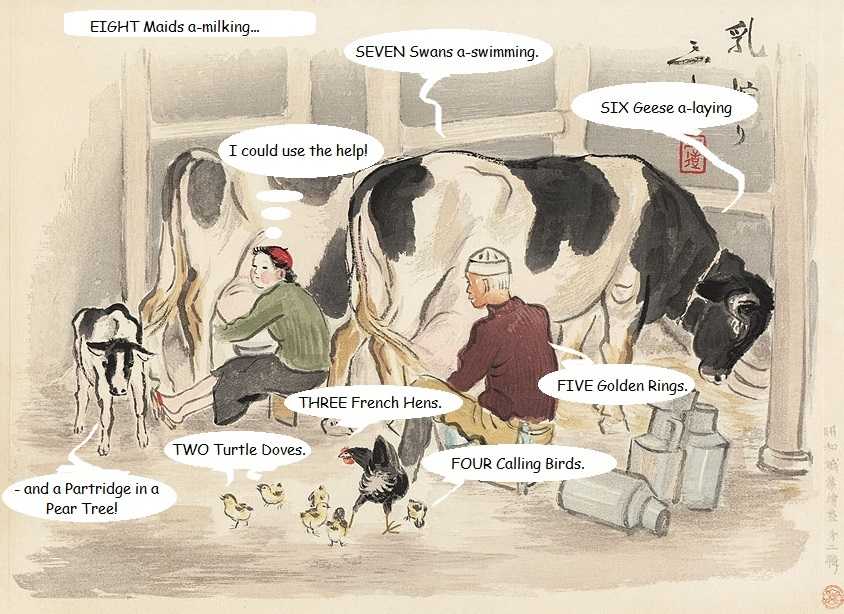 Milking -- Eight Maids a-milking (Christmas version)
---
---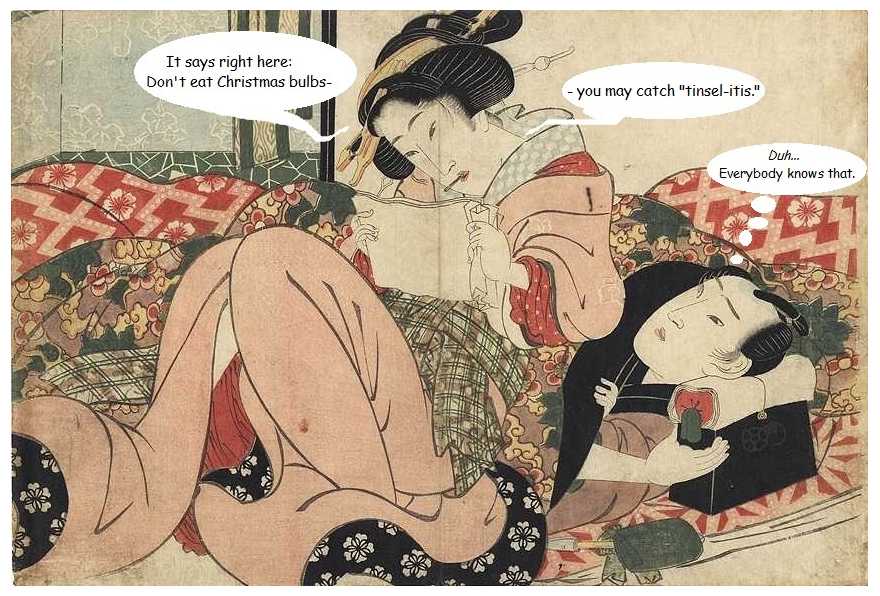 Don't Eat Christmas Bulbs
---
---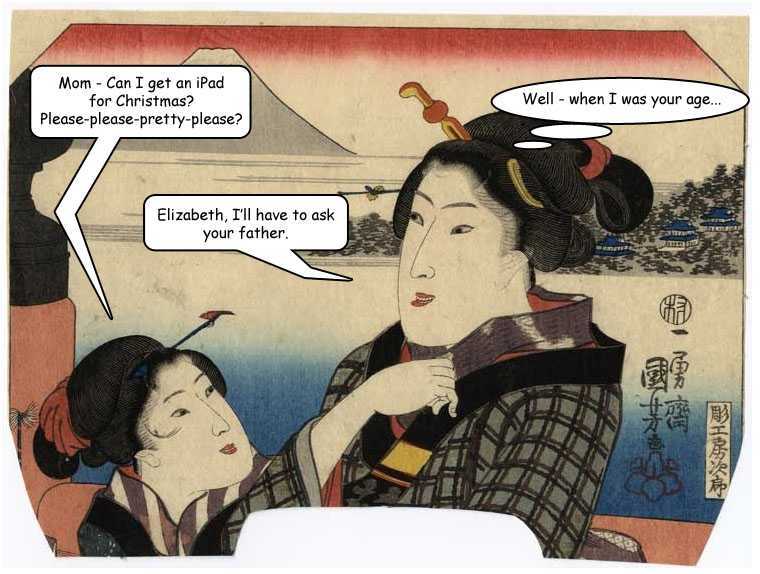 So--You want an iPad for Christmas??
---
---


(More -- Coming Soon)



---
---


(More -- Coming Soon)



---



An Observation.....

The intention of this article is to show that humor is timeless. And to share our observation that "the more things change over time...... the more they also seem to remain the same."

This paradox--the blending of "modern Japan" with "old Japan"--is perhaps more than anything else one of the unexpected delights that always await travelers who visit Japan for their very first time.

Enjoy our efforts at humor.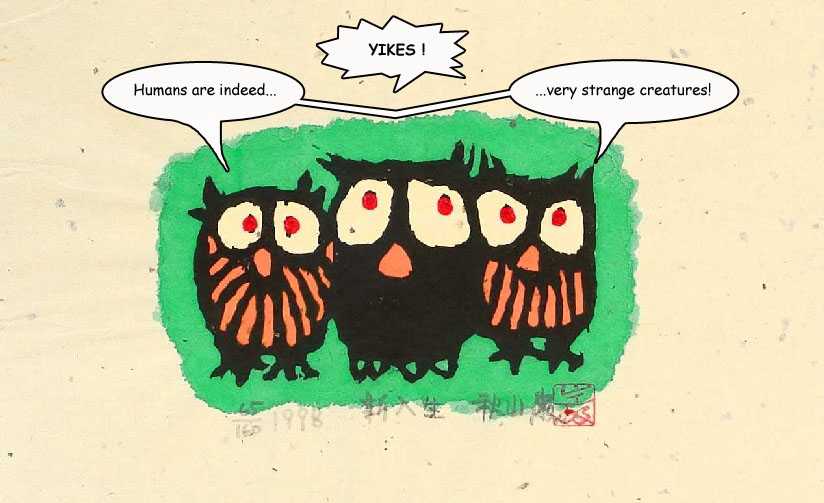 THREE LITTLE OWLS






Conclusion

As we've often said--to collector's of Japanese woodblock prints, the art from Japan offesr a stunningly endless variety of images available for collecting. To some collectors (this author included), a single genre of such prints can become a stand-alone "sub-collection" comprised solely of related images.

In the near future, we hope to present additional new articles to our readers.








---




Viewer's Contributions are Welcomed....

Special note: We invite our many readers who may have ADDITIONAL appropriate woodblock print images that they find to be "potentially humorous" to contact us if they are interested in submitting images for inclusion into this article.

We are confident that dozens of additional woodblock prints must certainly exist--and we welcome your input.


SUBMISSION POLICY--[currently under construction]

Additional images with "humorous comments" will be added to this article on an on-going basis.

Stay tuned…..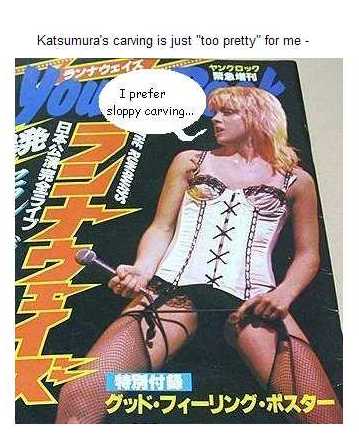 KATSUMURA'S CARVING
---
<! - - - - - - - - endzone of article divider - - - - - - - - - - >
---
<! - - - - - - - - endzone of article divider - - - - - - - - - - >

Literature (and print) sources used in preparation of this and other articles include:


Many above documented prints courtesy of: Ukiyoe-Gallery.

Additional print images courtesy of:

"David K", (eastcoast print collector).

"The Bookie" , (westcoast print collector).

"Guide to Modern Japanese Woodblock Prints: 1900-1975", by Helen Merritt and Nanako Yamada, University of Hawaii Press, Honolulu, ISBN 0-8248-1732-X

"Kawase Hasui -- The Complete Woodblock Prints", by Kendall H. Brown & Shoichiro Watanabe, Hotei (KIT) Publishing, Netherlands, ISBN 90-74822-46-0

"Crows, Cranes and Camellias: The Natural World of Ohara Koson", by Amy Reigle Newland, Jan Perree, Robert Schaap, Hotei (KIT) Publishing, Netherlands, ISBN 90-74822-38-X




---
(c) Thomas Crossland, with contributors "David K" and "The Bookie"-- December 2014
Gallery
Terms
Ordering
About Us
We Buy Prints
Library