---
Article 2: JAPAN SOLO 1995 -- 21 Days, 1,000 Miles, by Bicycle

by Thomas A. Crossland




The following two newspaper articles cover this Seller's 1995 21 day, 1,000 mile solo bicycle tour from central through southern Japan. The first article--written by a staff member of the local newspaper one month before the trip--deals from the perspective of facing the unknowns of traveling alone, by simple means and largely without support, in a very foreign country. The following second article, written by Seller "ukiyoe" for the same newspaper following his trip, gives some sense of the adventures and uncertainties encountered during this 3 week long trip. Written originally in a much longer format, this newspaper version takes highlights form 6 of those memorable 21 days-of which the author can often be overheard saying were among the best experiences of his life.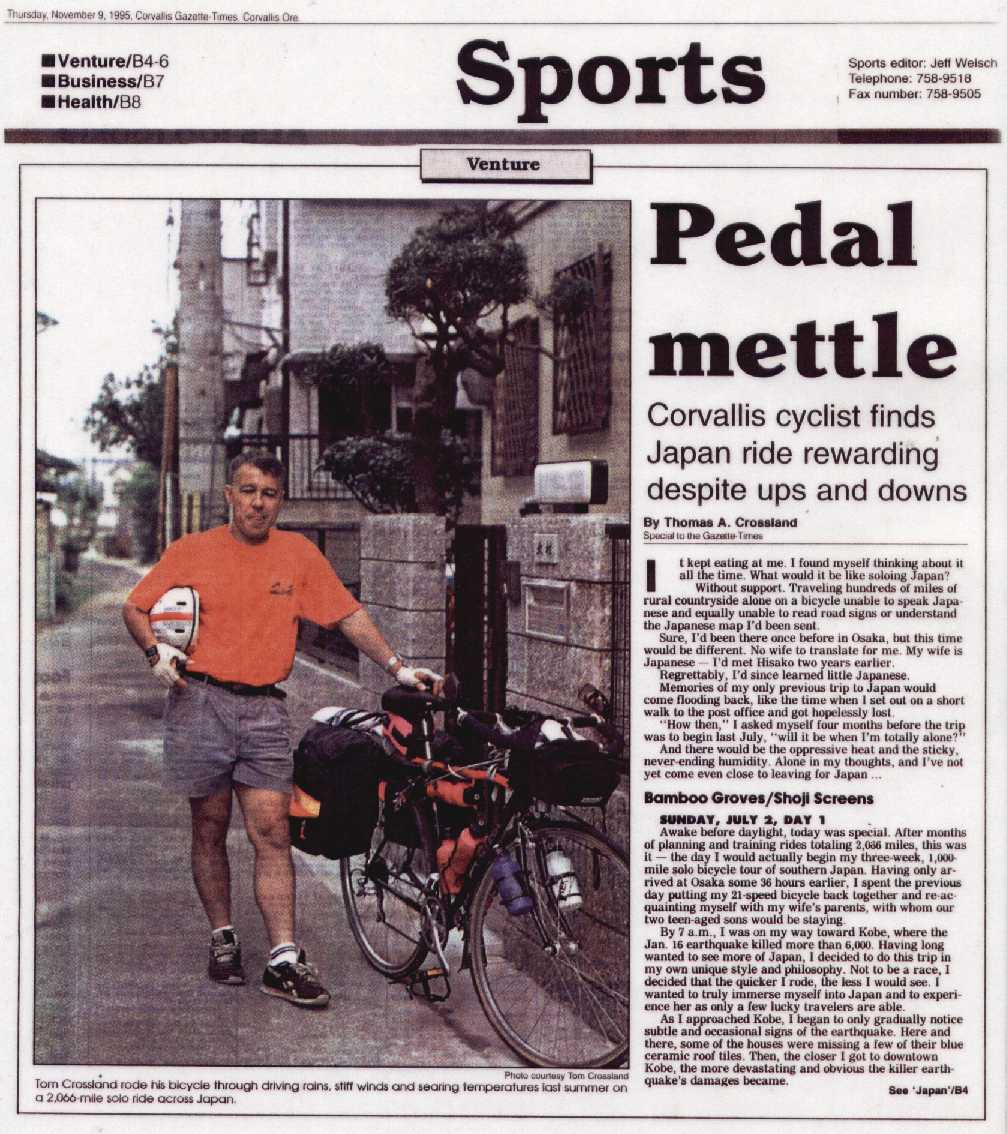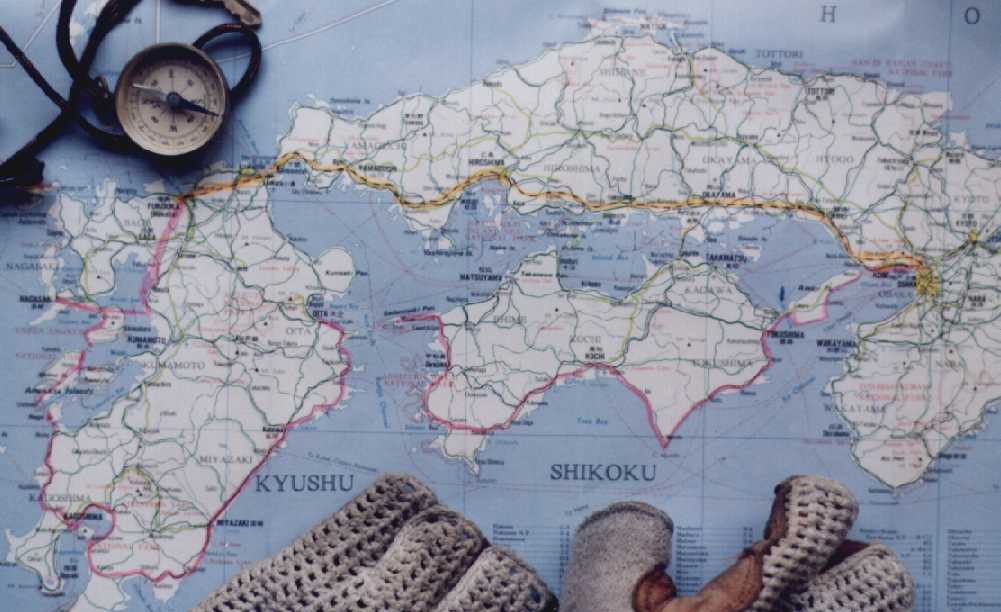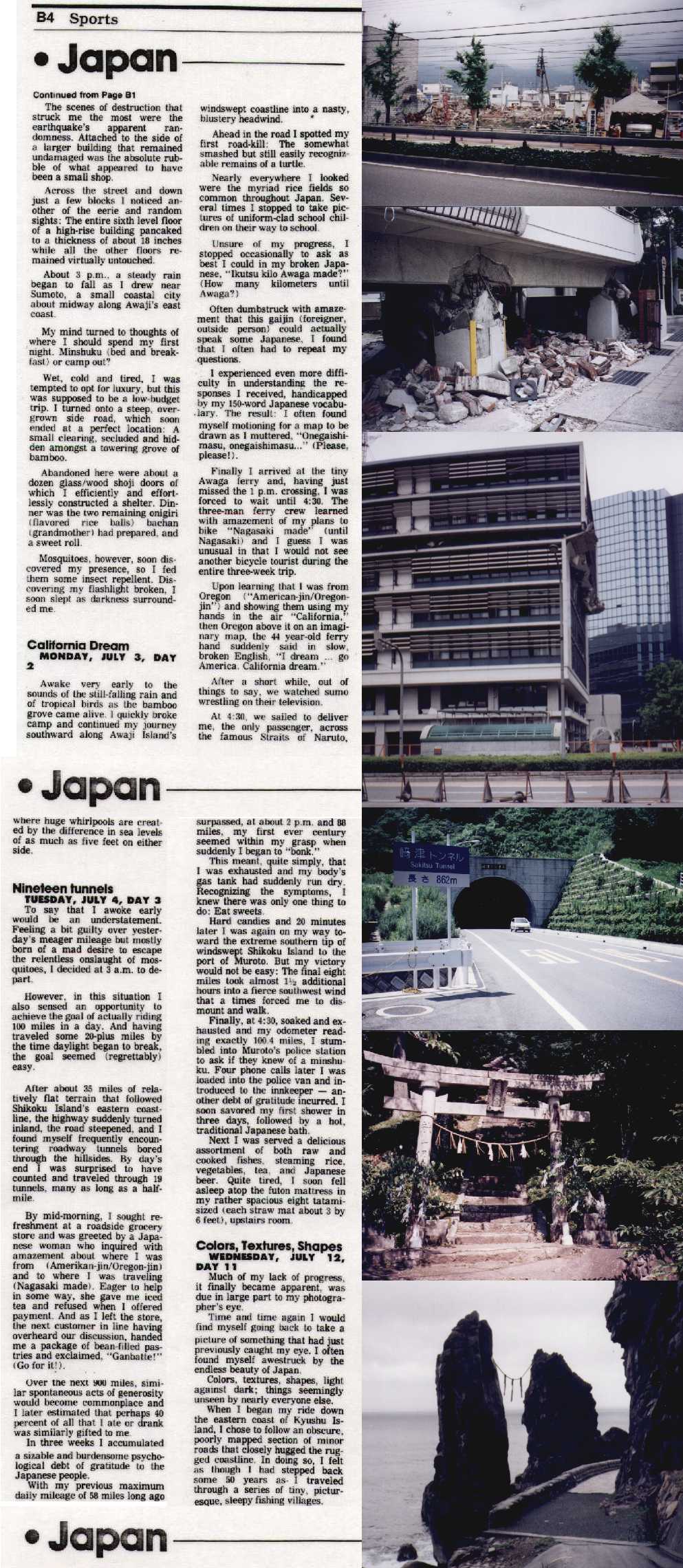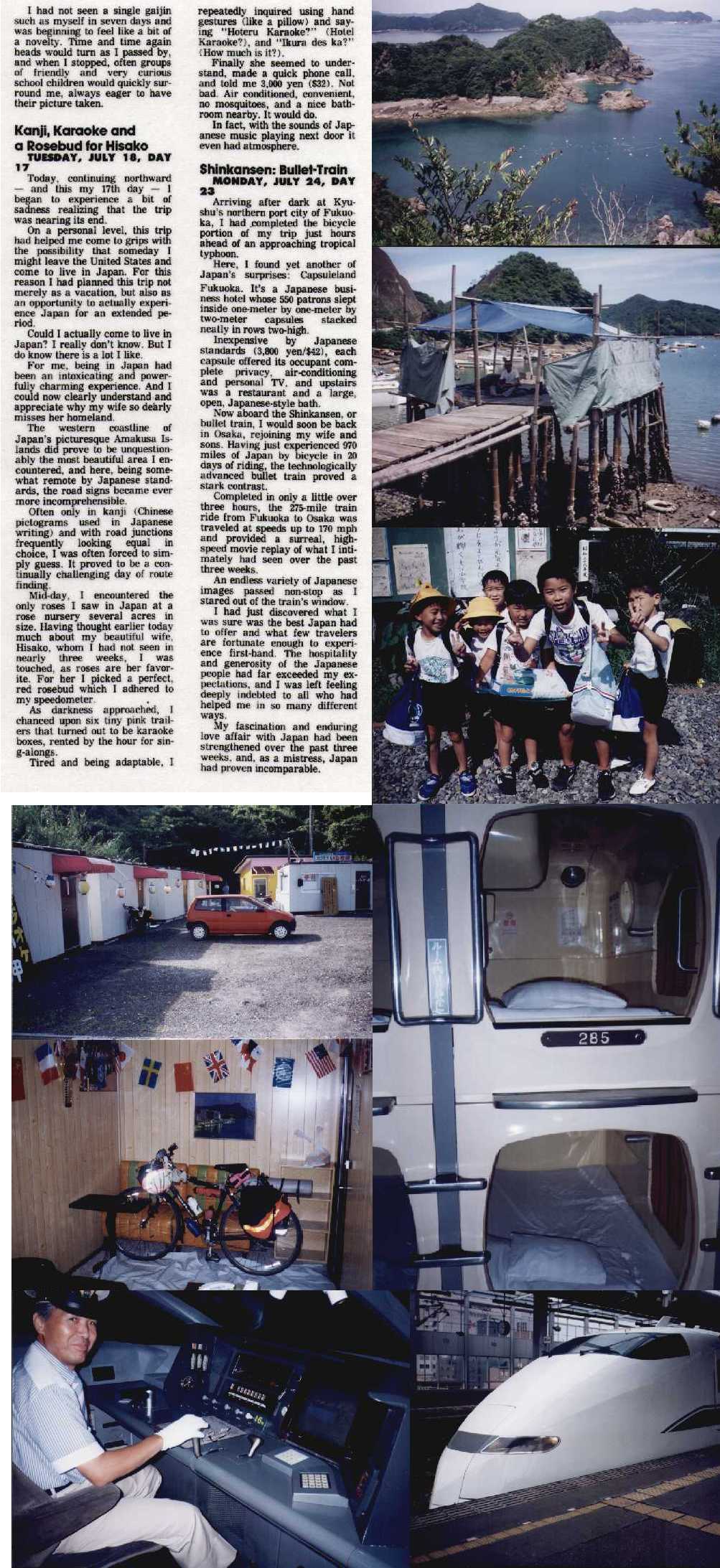 The fall of 1997 once again saw the author returned to Japan, his wife's native land, and embark once again by bicycle into the unknown heart of central Japan. This second solo bicycle adventure of 12 days and 700 miles took him first from Osaka through old Kyoto, then northward along the shores of Japan's largest lake ("Biwako") to the northern tip of Noto Peninsula. On the return trip, he traveled deep into the mountainous back-county which the Japanese call "inaka," sleeping in 200 year old grass-roofed farmhouses.

The text and images of this article are the sole property of its author, Thomas A. Crossland, Copyright 2001; All Rights Reserved.